Congresses
The Fundación Universidad-Sociedad aims to drive the interchange of knowledge and experiences among the university research staff, by promoting and supporting thecelebration of scientific and cultural congresses and meetings which help improve and develop the knowledge and skills of all the university departments.
To this end, our Fundación provides counselling, structure, infrastructure and all the necessary means to organize this kind of events. Services include:
Financial management of the event.
Management of public funding.
Creation of documents and diffusion materials (leaflets, posters, websites…)
Organizing secretariat service: registration, certification and awarding of diplomas
Hosting of participants: catering, social events, travel, accommodation.
And any other service that may be necessary to organize an event.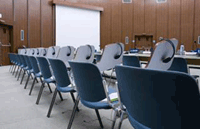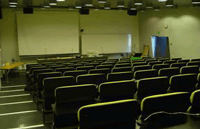 Contact:
Fundación Universidad-Sociedad. Área de Formación.
Edificio El Sario, Módulo 0. Campus de Arrosadía 31006 Pamplona
Teléfonos: +34 948 16 9770 / +34 948 16 9813
Fax: +34 948 16 9769
Correo electrónico: fundacion.formacion@unavarra.es